T H E S C A L E S O F H E A L I N G
2019 | Multimedia | Santa Fe Art Institute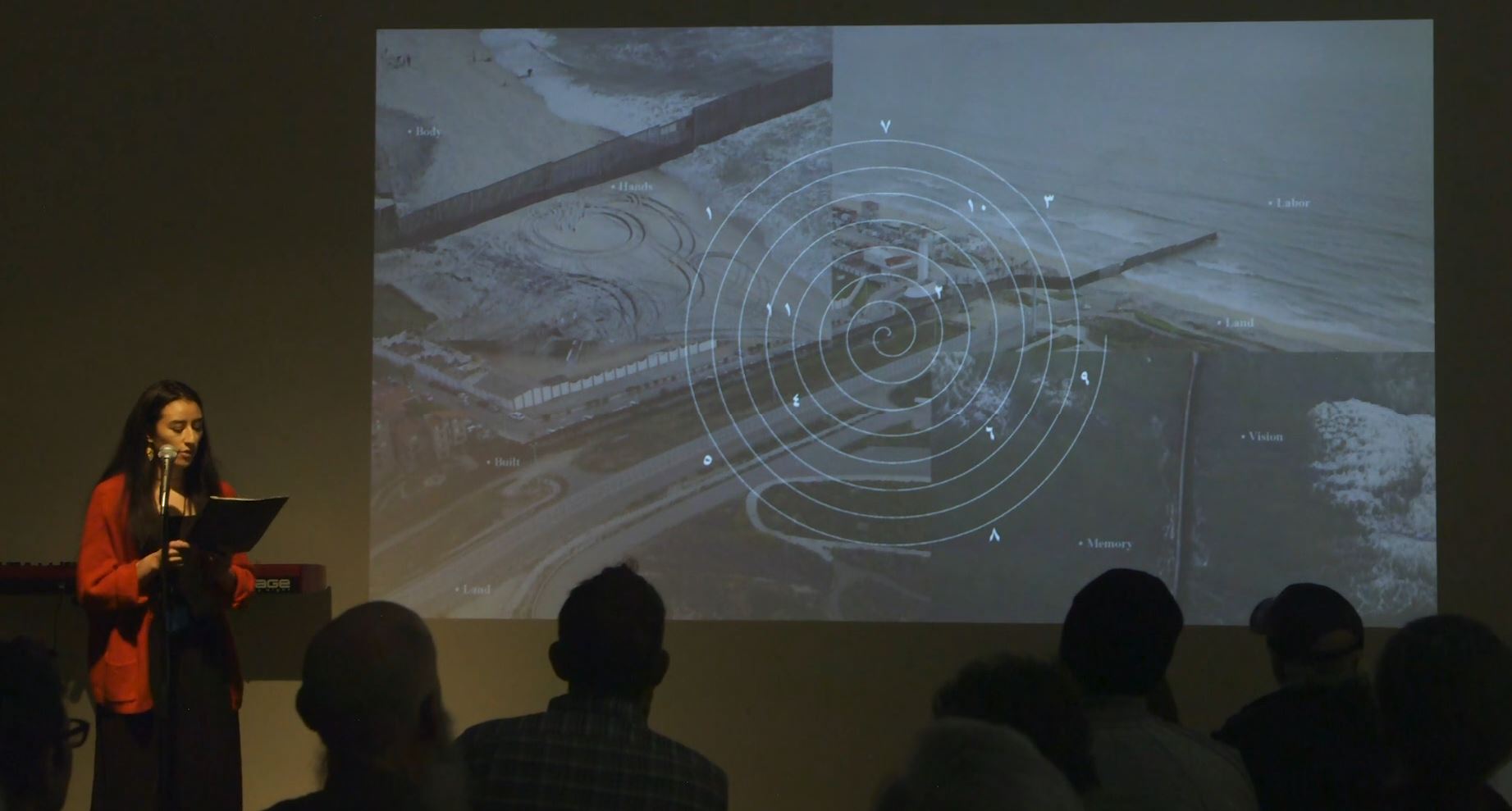 During my three month artist residency at the Santa Fe Art Institute, I spent a lot of my time
unlearning
what it means to visit a place temporarily. I focused on understanding place from local indigenous perspectives, and explored the idea of "The Scales of Healing". For the culminating event, I utilized the exterior architecture of the institute, the interior of my studio, and a poetry reading to create
a multi scalar and multi dimensional piece
, showcasing my research, curation, writing and visualization around the topics of:
1. Indigenous & Diaspora Solidarity 2. Expanding Consent 3. The Scales of Relationality 4. Grieving & Public Memory.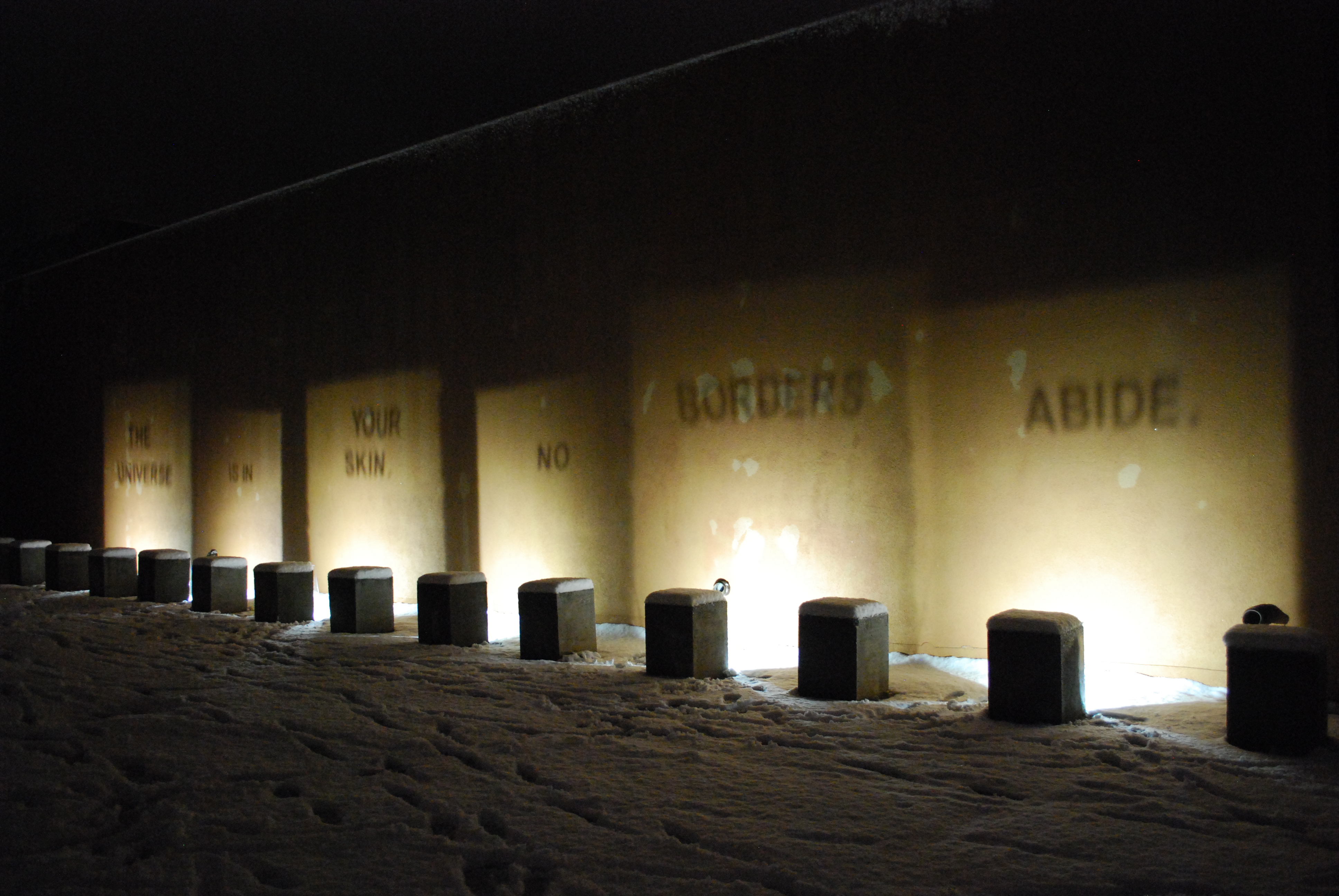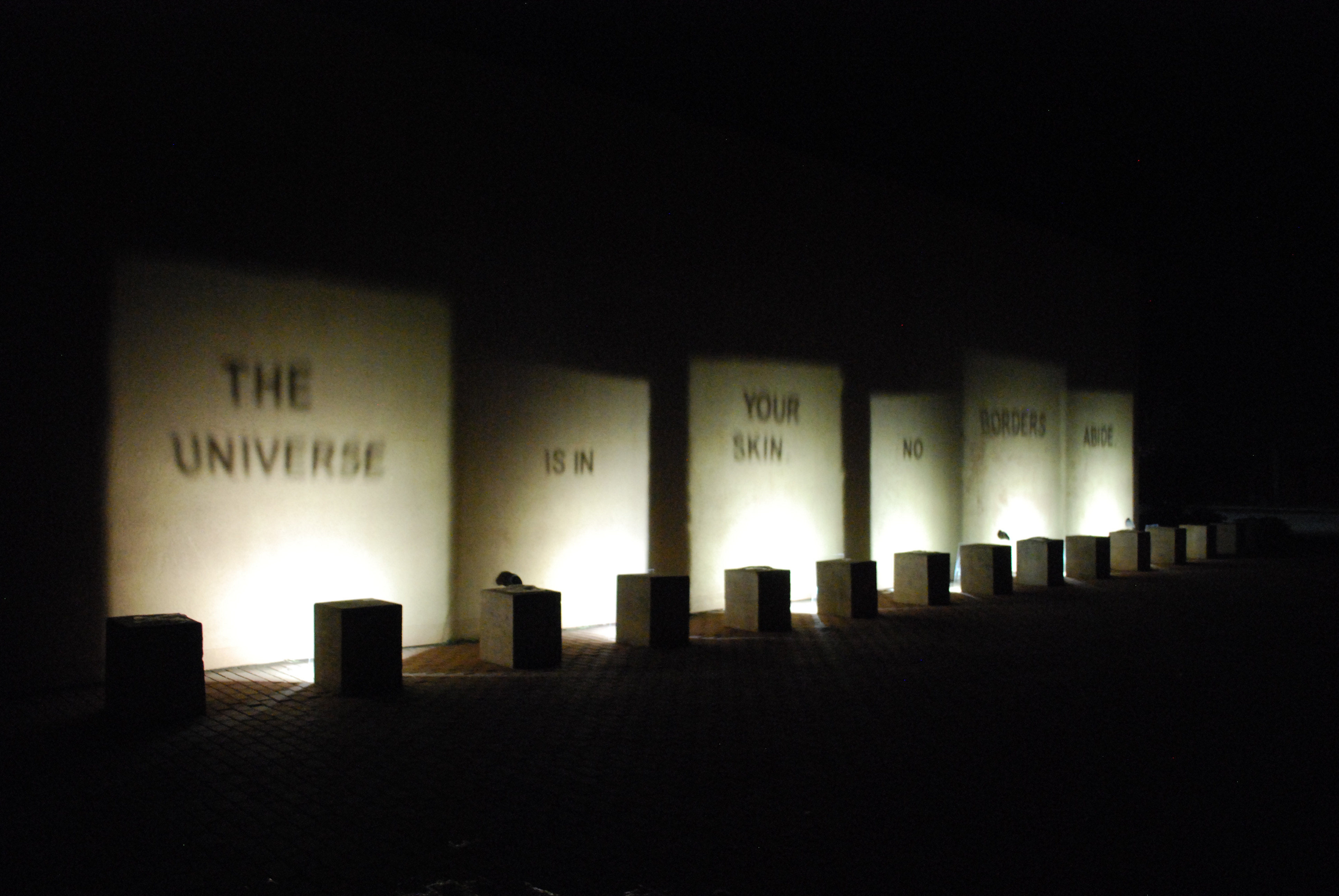 Exterior light installations.
Top : The Universe Is In Your Skin. No Borders Abide. Bottom : From Gaza To La Paz.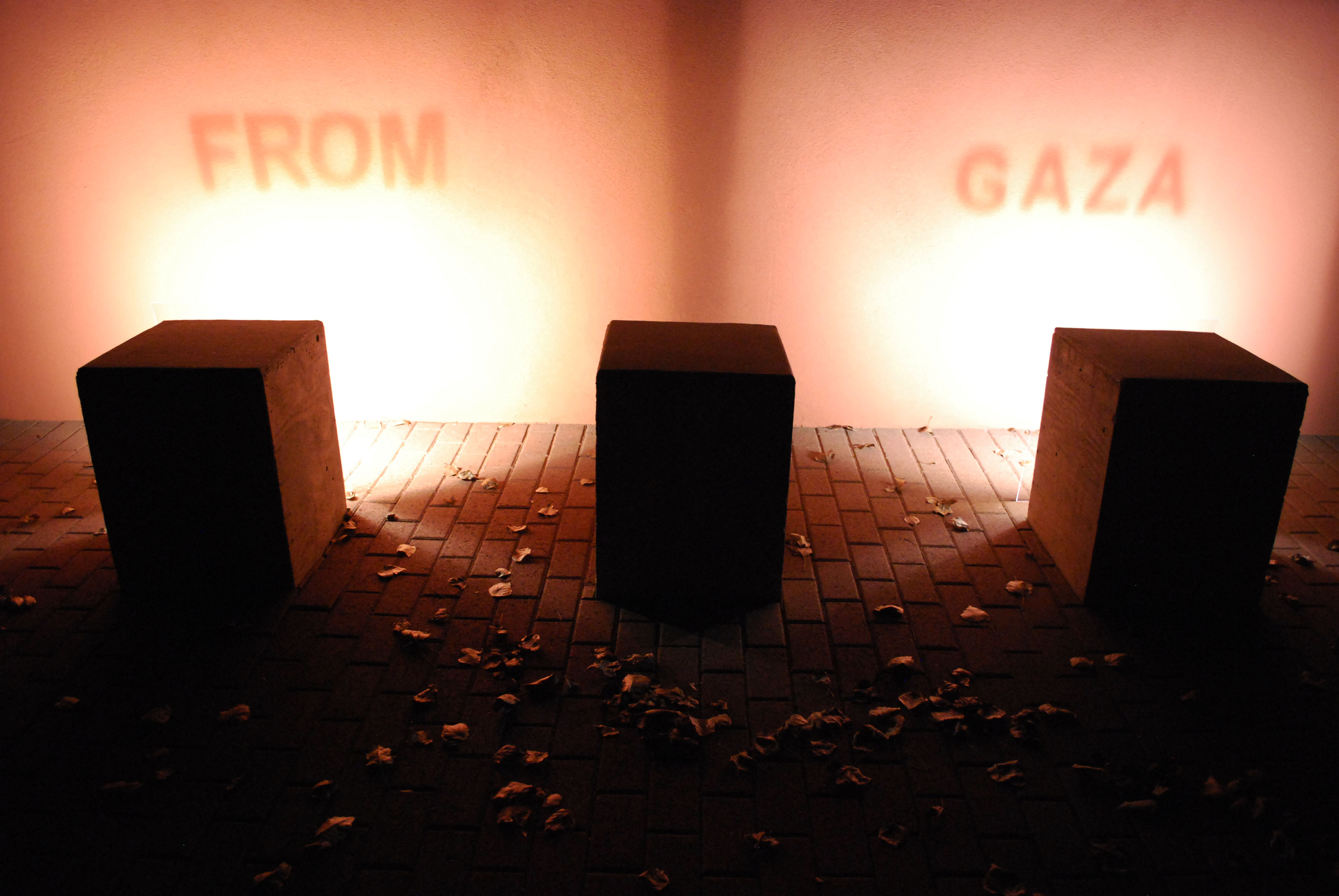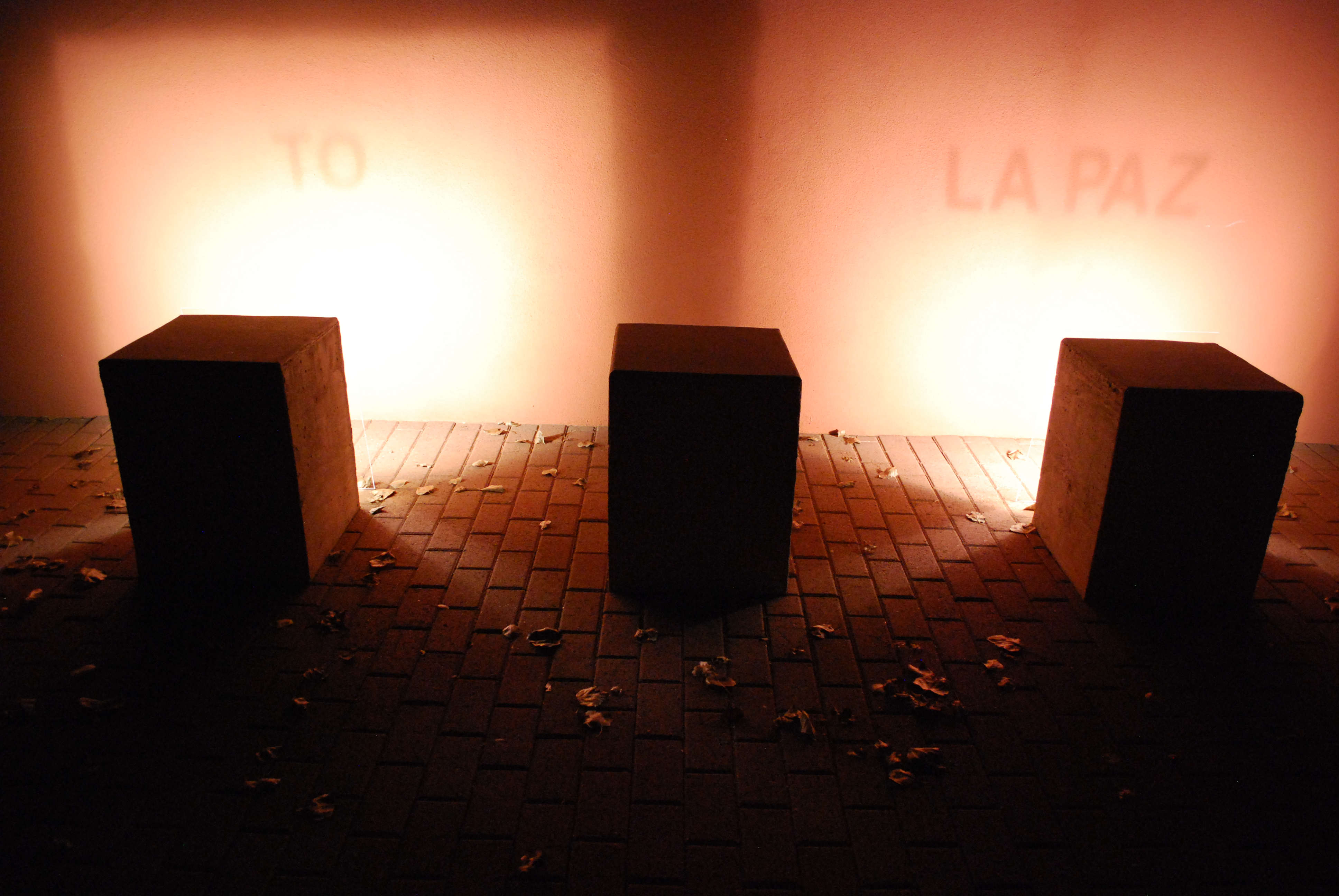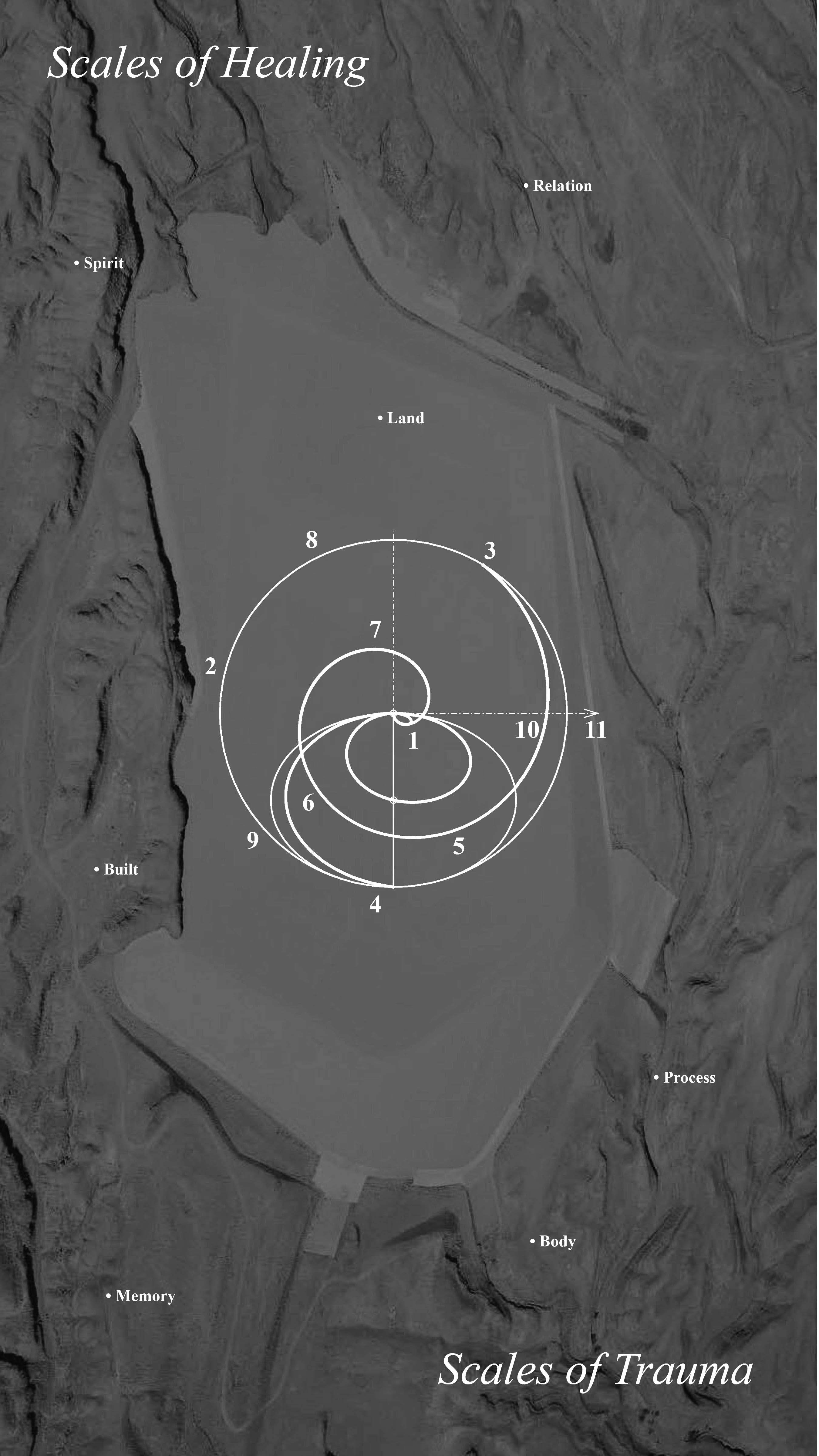 You can download a printable zine of this work from the Offerings page.
THE SCALES OF HEALIN
The scales are inextricably linked from individual to collective to towns to cities, from intellectual belief to embodied practice, from small to large, from past to present, from land to body, and vice versa in all other combinations. When we work on mending one aspect all others are affected. We all have unique access points to the different scales & forms of healing. All of it is needed, precisely in its diversity. We are all empowered to shift vulnerably & courageously towards the life affirming.

A note on background aerial photographs: They represent unconsenting places of extraction: sites of oil, coal & uranium mining, sites of constructed border walls, and sites of invasive human "recreation". Base photographs by Fazal Sheikh & John Moore.
Interior altar installation with hand made candles, original zines, & harvested medicinal plants.
---
Kind Words
"I'm so incredibly proud of you Sarah Sao Mai Habib.
Your deep clarity, your poise and dignity, your BRILLIANCE!

Watching this over and over again. Hearing your thoughts/voice/wisdom, I get chills at one point, at another I stand up a little straighter and feel my power, my body feels the warmth of an embrace of solidarity and feeling deeply held.

Thank you for your deep work and powerful presence."
---