Currently...
---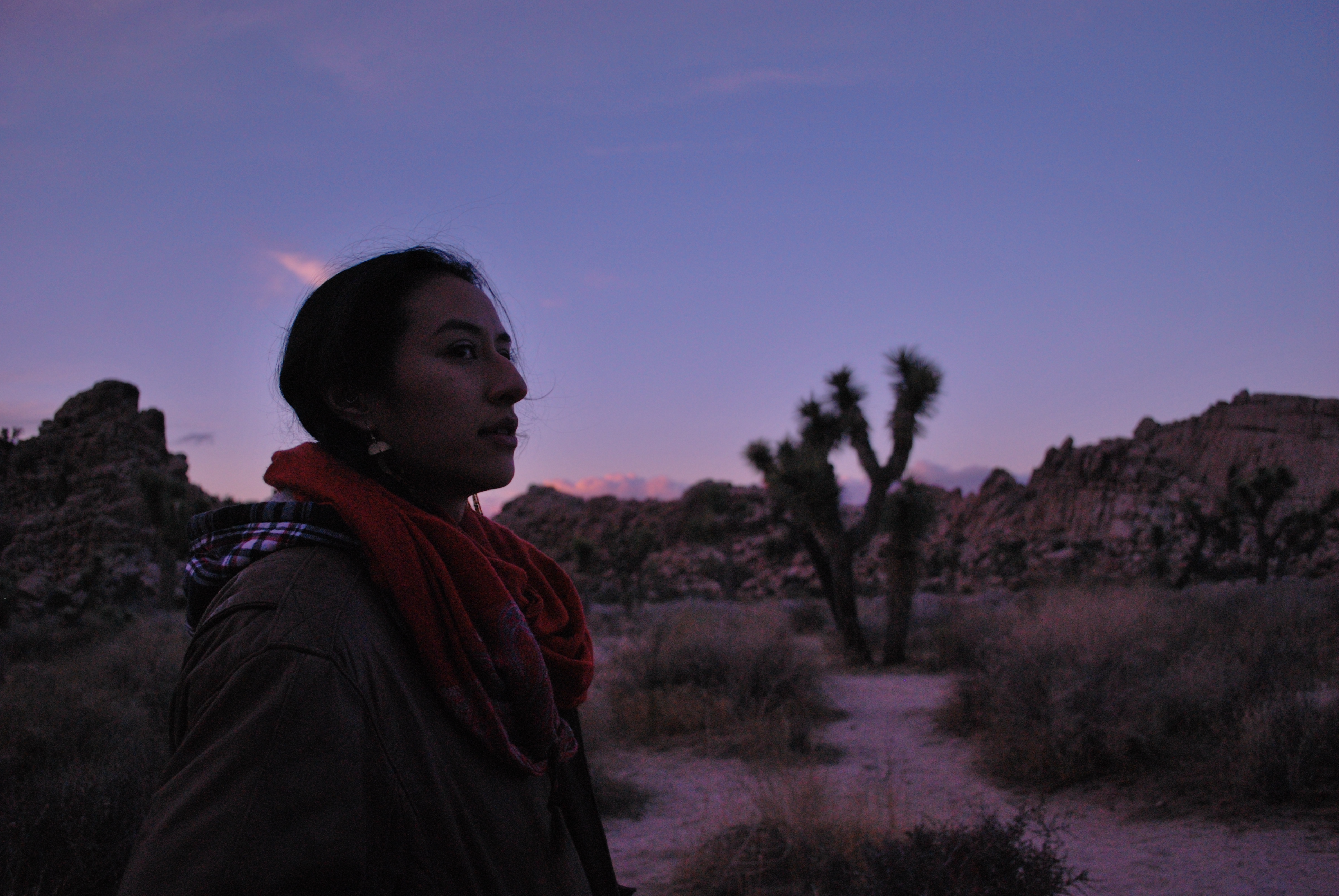 What can a time of global transition teach us about home and the spirit of place?


What do we want to keep?


What do we want to transform?
How do we deepen in generosity & widen our circle of kin?
In 2019 I was able to travel for the first time to the deep south and the south west of the U.S. The people and lands I had the privilege to be in community with helped me to more deeply understand the precarious concept of this country, and all of our relationships to "home' within it. I have always understood relationships as complex webs, but during this time I started to understand more of the nuanced threads of diaspora & indigenous resilience inextricably intertwined. I began & continue to have more vulnerable conversations, archive, write, visualize & build around these stories.
---
Abbreviated CV / Press
<<Link to long CV>>
EDUCATION
2014 Columbia University,
Graduate School or Architecture, Preservation & Planning, New York, NY,
Master of Architecture
2011 Carnegie Mellon University, Pittsburgh, PA,
Bachelor of Arts in Fine

Arts & Psychology
EXPERIENCE
2016 - Present Artist, Organizer, Writer & Researcher, Southern CA & Beyond
2016 - 2019 RRM Design Group, Santa Barbara, CA,
Affordable
&
Senior
Housing Designer
2015 - 2016
Habitat for Humanity of Southern Santa Barbara County
, CA,
Construction & Community Outreach Leader
2014 - 2015
Bjarke Ingles Group
, New York, NY, Designer, Maker & Project Coordinator
2012
Estudio Teddy Cruz
, San Diego, CA, Researcher
SELECT HONORS & AWARDS
2020
Signal Fire Artist Residency
[postponed]
2019 - 2020
Association For Community Design, Fellowship
2019
Santa Fe Art Institute,
Truth & Reconciliation Residency
2019
Center For Cultural Innovation, Quick Grant
SELECT TEACHING, WORKSHOPS & PANELS
2019
Association for Community Design
Conference, Greenwood, MS,
Emergent Strategies & Design presentation
2019
Design Futures Forum
, Salt Lake City, UT, faculty
2018 Association for Community Design Conference, Baltimore, MD,
Intersectional Exclusion in Public Space
panelist and workshop facilitator
2018 UCSB Womxn of Color Conference, Santa Barbara, CA,
Narratives & Now
workshop facilitator
SELECT PUBLICATIONS
2020 Scales of Healing,
self published
2019 Always Becoming Constantly Dying 2nd Ed.,
self published
2018 Decolonizing my Dreams,
self published
2018
I am
, published by
Life as Ceremony
: Volume 7
2017 Sacred Seasons, published by
Life as Ceremony
: Volume 6
2017 She is a Prayer, published by
Mujeres De Maiz Zine : Issue 15
2015
Hot to Cold: An Odyssey of Architectural Adaptation
, by TASCHEN (core editorial team)
CURATORIAL & COMMUNITY ORGANIZING
2019 We Bloom Juntas,
El Centro
, Santa Barbara, CA. Gathered local artists & healers
2018 Gift,
El Centro
, Santa Barbara, CA. Organized event for community gift exchange
& asylum caravan donation drive
2018 Mujeres De Mayo,
El Centro
, Santa Barbara, CA. Gathered local artists & healers
2018 Xomxs Xingonxs: Reclaiming Our Collective Magic,
El Centro
, Santa Barbara, CA.
Gathered local artists & poets
2011 Through The Eyes of Little Girls, The Frame Gallery, Pittsburgh, PA. Developed theme
2010 125,110, The Frame Gallery, Pittsburgh, PA. Developed theme
EXHIBITIONS
2019 East Bay Alternative Book & Zine Fest, Omni Commons, Oakland, CA
2019 ABQ Zine Fest, National Hispanic Cultural Center, Albuquerque, NM
2019
SFAI 140
, Santa Fe Art Institute, Santa Fe, NM
2019 Truth & Reconciliation, Santa Fe Art Institute, Santa Fe, NM
2019
Decolonize Santa Barbara
, SBCAST, Santa Barbara, CA
2019 Los Angeles Zine Fest, Helms Bakery, Culver City, CA
2018 Art for Change, Fund for Santa Barbara, Santa Barbara, CA
2018 San Diego Zine Fest, Bread & Salt Gallery, San Diego, CA
2018 Los Angeles Zine Fest, The Conference Center, Pasadena, CA
2018 Earth Care, Flora y Tierra, Long Beach, CA
2018
hapa.me
, Japanese American National Museum, Los Angeles, CA
2018
Womxn Warriors: Honoring the 50th Anniversary of the Walkouts & Intergenerational Organizing

,
Self Help Graphics & Art, Los Angeles, CA
2018 Love is Power, Del Pueblo Cafe, Santa Barbara, CA
2018
The Universe is Lit
, One Fam, Oakland, CA
2017 - 2019 Annual Viva La Muxer Festival, Plaza De La Raza, Los Angeles, CA
2015
Hot To Cold: An Odyssey of Architectural Adaptation
,
The National Building Museum, Washington DC
2012 - 2014 GSAPP End of Year Shows, Columbia University, New York, NY
2011
MEGA
, Miller Gallery, Pittsburgh, PA
2010 Taxonomies & Maps, Museo San Francisco, La Paz, Bolivia
2010 A Psycho-Geographical Cab Ride, Museo San Francisco, La Paz, Bolivia
SELECT TRAININGS & CERTIFICATIONS
2020 The Shift Network:
Somatic Movement Summit
, Remote
2020
Movement Generation
: Justice & Ecology Training, Oakland, CA
2020 Design Futures: Trauma Informed Design Training, Los Angeles, CA
2019 Imagining America: Designing & Fostering Belonging Conference, Albuquerque, NM
2019
Native Liberation Conference
, Gallup, NM
2019
Soul Fire Farm
BIPOC Builder's Immersion
, Petesburg, NY
2018
California Naturalist
UC Certification, Santa Barbara, CA
2018 Small Food Production SBCC Course, Santa Barbara, CA
2016 LEED AP BD+C Green Building Certification Institute, Washington DC