B U I L D I N G A D A P T A T I O N
Hot to Cold : An Odyssey of Archtectural Adaptation
2016 | Sculpture, Book Art & Museum Exhibit Design | The National Building Museum in DC

This project was a collaboration between the National Building Museum & Bjarke Ingels Group to present a dazzling round-up of adaptive architecture in extreme environments around the world. 60 built and conceptual projects done by the firm show how structures can become holistic ecosystems of both economic and environmental benefit. My role was to assist in exhibit design development and execution, to build scaled architectural models, work on all graphics and coordination efforts.

Our team turned the entire second floor arcade into the exhibition design. Organized like a journey around the world in 800 feet, the exhibition takes visitors through an architectural focused body of work traveling from the warmest to the coldest climate to explain the conditions that have influenced the projects. Each of the 76 arches serves as the frame for the story of how 60 projects were shaped by their contextual conditions including their culture, geography, program, economy, regulations, politics, legislation, and climate.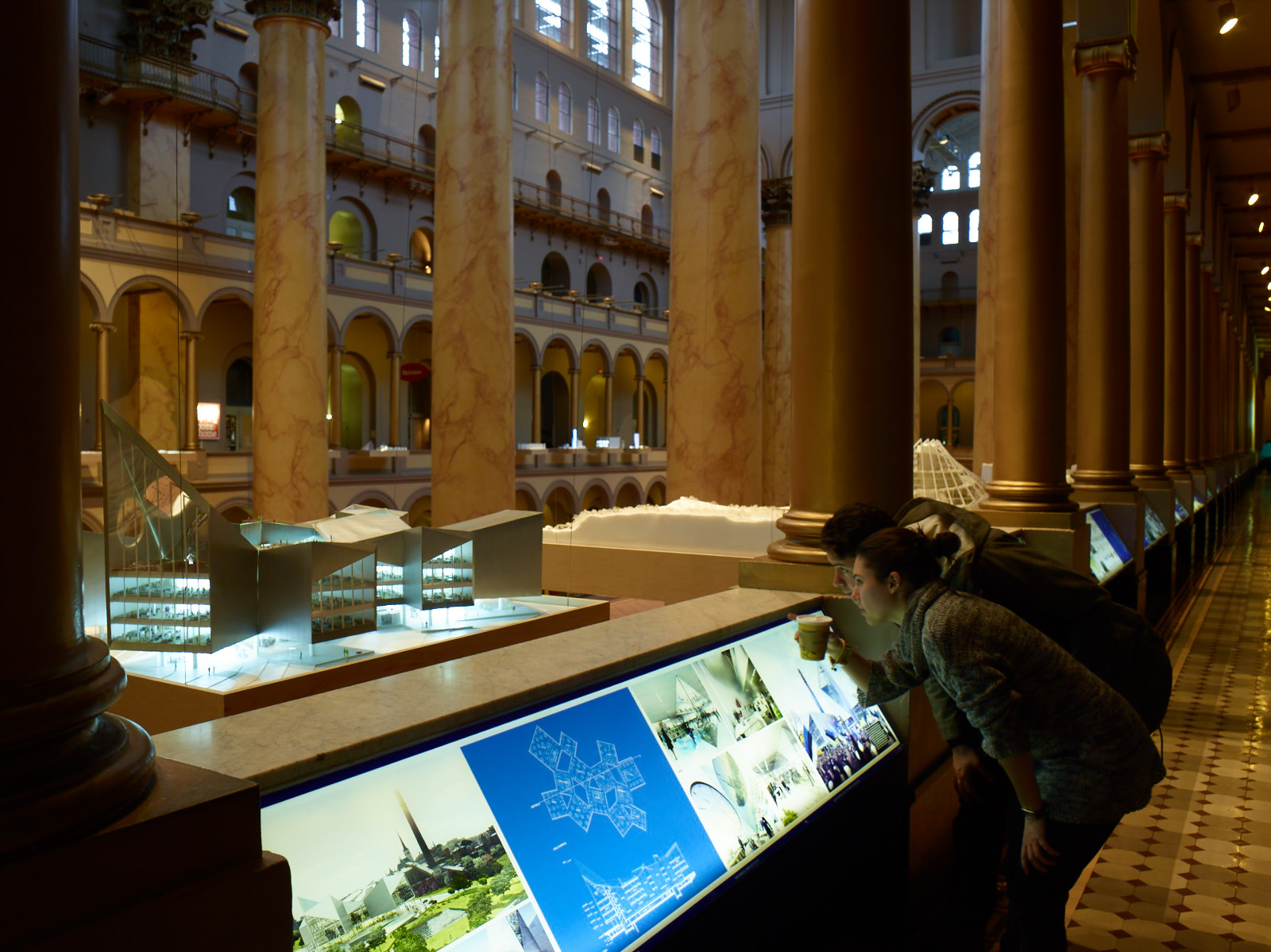 I also worked on the accompanying catalogue. My role in creating the book included: writing, editing layout, drawings, photographs and cover design.